AirNavigation Workshop – Introductory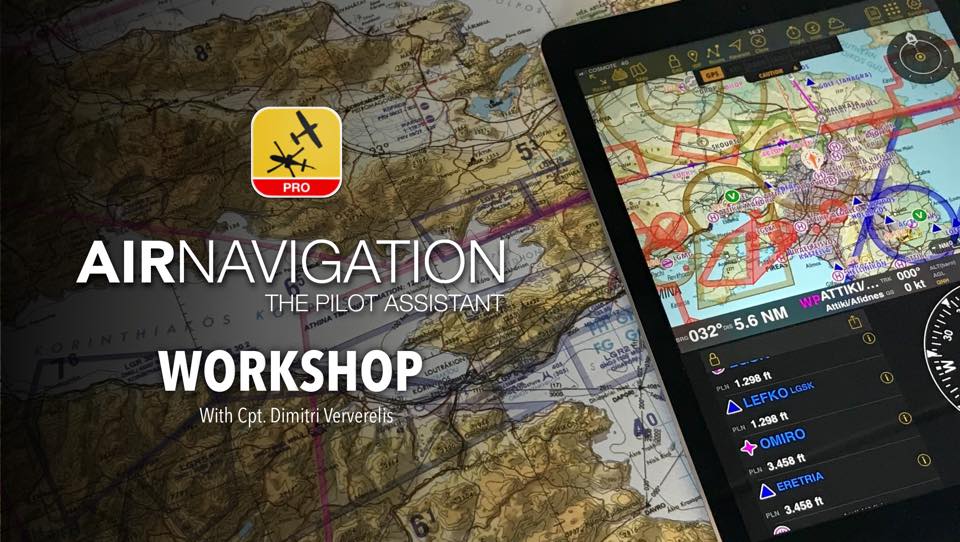 Saturday 22 june 2019 @ 11:00
Dekeleia Aeroclub
The Air Navigation Pro workshop is for recreational as well as professional pilots who are not very familiar with the application and want to learn their way through examples for their personal needs concerning:
• Maps and approach plates
• Terminal area charts
• Easy Taxi charts
• Custom documents
• Aircraft data – Weight & Balance
• Flight planning
• Custom waypoints
• In flight operation
• Instruments
• 3D Synthetic Vision
• EFIS operation and calibration
• Flight recorder
• Tracking Services
• Sharing a flight
• Traffic Awareness
• Streets and Places Search
Please be advised to book early due to limited number of participants
Participants should bring together an iPad updated to iOS 12.3.1 with the latest version of Air Navigation Pro 7.4.1.1.
AirNav Pro on tablet with android OS will not be covered as it is not recomended for aviation use
Please complete the form below and press SUBMIT. The cost is 30€. Payment can be completed via PayPal where you will be redirected after submtting the form.